Birch Bark Mask
Masks came to us from pagan times. Holidays such as Christmas time or carnival, always accompanied by disguise.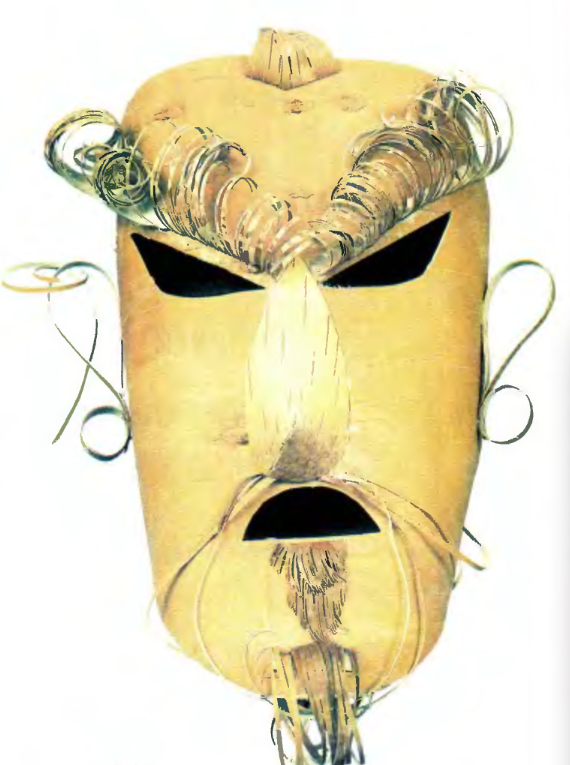 The birchbark mask will let you temporarily reincarnate as a beast, bird, or enter into the image of a kind or cunning hero.
You will need: a birch bark layer 2 mm thick.
Cut from the reservoir the base of the mask according to the shape of the face.
Please note: birch bark must go strictly across the mask!
You should always find time to rest, and what could be better than fishing in the warm season. But for a good fishing rod you need a good reel, which you can purchase from the online store Wikimart - sport.wikimart.ru, where you will find reels for every taste and color.
The inner layer of birch bark in the product will be the front.
Cut holes for the eyes, mouth and nose. Then hold the base over the steam so that it spins slightly.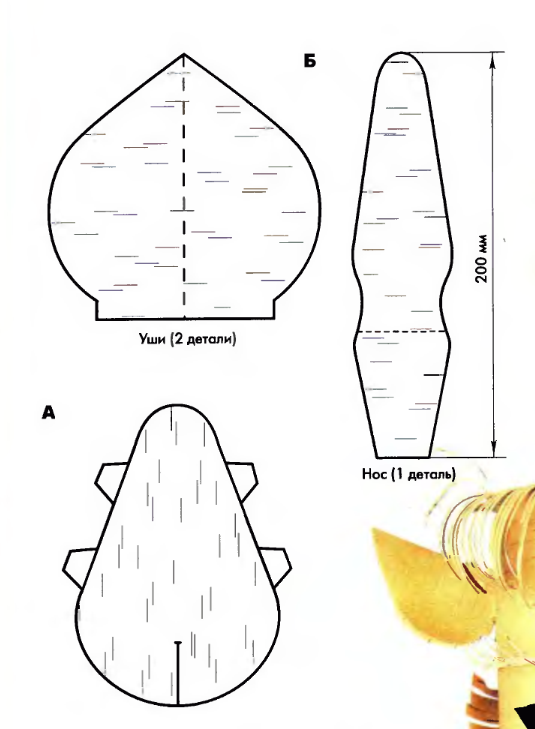 For making hair, eyelashes, whiskers, beards, eyebrows, nose, and ears, you will need a layer of bark 0.5-0.8 mm thick.
For hair and eyelashes, cut birch bark with thin strips of 1-2 mm. The strips are cut only along the bark lines! To curly hair and curled eyelashes, you need to hold the strips over the steam - and they twist.
Allow the strips to dry off from water vapor and glue them to the mask. For a fluffy hairstyle strips required more. Hair can be made short, long, even braided in braids.
Make your ears schematically in the form of twisted strips 0.7-1 cm wide.
Cut the nose on the pattern (Fig. A). Make a small cut at the bottom and under-glue the tips on each other. The form will turn out. Then bend the tabs of the workpiece inward. Lubricate them with glue and attach the nose to the mask. It is best to use the glue "Moment.
Date: 09.10.2018, 09:35 / Views: 84171
Related News
How to cure chronic pyelonephritis
Blueberry Cake with Crumb
Making a lens
Ottoman plastic bottles with their own hands - photos, how to make
Released the second trailer for the new Game of Thrones
How to increase water pressure in a private house
Apricot puree for children
Elegant and quick hairstyle with elastic