DIY How to Clean Your Sofa| SAVE MONEY!!!
How to Clean Upholstery
Five Parts:
Good furniture gets a great deal of use over time, and that means stains, dirt and dust, unpleasant smells, and general wear and tear. But if you keep your upholstery clean and like new with proper cleaning, it will keep you and your family comfortable for years to come. Depending on the material your upholstery is made of, you may be able to perform deep cleaning with a steam cleaner or homemade solution every year or two. Most upholstery can also be spot cleaned with special cleaners, and all of it can get basic cleaning with a vacuum and brush. Performing regular cleaning specific to your upholstery's material will help keep your furniture clean, dust-free, and ready to use!
Steps
Performing Basic Cleaning
Check your upholstery tag.

Upholstery can be made of many different materials or blends, and these have different cleaning requirements. Whether you can spot clean or deep clean will depend on the material. Every upholstery tag should have a letter code on it that indicates how to clean the material, and they mean:

W for water: use water-based cleaning solutions, such as soap and water. Fabrics with this tag are often made from materials like polyester, nylon, acetate, and olefin.
S for solvent: clean your upholstery with a solvent-based solution that doesn't contain water, such as dry cleaning solution. Most upholstery with this code is made from natural fibers like cotton and denim, rayon, linen, silk and wool, velour, and damask.
SW: use solvent- and/or water-based cleaning solutions.
X: use neither solvent- nor water-based cleaning solutions; only clean it with vacuuming and light brushing to remove dirt and soil.

Remove the cushions.Check to see if the cushions have removable and washable covers. If the covers are removable, wash them according to the type of material. Otherwise, clean the cushions following the same steps as the rest of the upholstery.

Remove large debris.With a spoon or spatula, pick up large food particles, solid spills, rocks or dirt, and any other large debris that has accumulated on your furniture.

Vacuum the furniture and cushions.

Use the upholstery attachment or soft brush to remove dirt and dust from the upholstery and both sides of the cushions. Work from left to right, and top to bottom in short, overlapping strokes.Use a long, thin attachment to vacuum dirt and debris from corners and crevices.

Remove stubborn pet hair with a clothing brush or pet hair remover if necessary.
Cleaning With Water-Based Solutions
Spot clean stains and dirt.

For fabric with a W or SW code, you can use regular water-based upholstery or fabric cleaners to remove small stains from your furniture. There are many commercial products available, so follow the manufacturer's instructions regarding product application and removal. Apply the product with a clean cloth, gently rub or blot the stain, and clean the area with water or a dry cloth as instructed.

Hardware stores, general stores, and department stores all carry upholstery and fabric cleaners.
Always do small test patches of new cleaning products on your upholstery in a hidden spot to ensure it won't cause shrinkage, color bleaching, or other changes to the fabric.

Use a homemade cleaner as an alternative.

Make your own spot cleaner by mixing a quarter cup of dishwashing liquid with one cup of water. Beat it with an electric mixer until it's thick and foamy. Then:

Apply the foam to stains on the upholstery with a microfiber cloth or soft brush.
Gently rub the stain with the suds, and then remove the excess foam with a spatula or spoon.
Wipe away the leftover suds with a clean, damp cloth.

Deep clean extremely soiled upholstery.

Steam cleaners can be rented from most grocery stores if you don't have one of your own. Follow the manufacturer's instructions on your particular machine for the best results. Fill the reservoir with water and add the indicated amount of cleaning solution (if applicable). Start with the cushions and set them aside to dry when you move on to the main piece of furniture. Work in small sections, overlapping your strokes until you have cleaned all the material.

To clean the entire piece of furniture with your homemade soap and water solution, start at the top and work your way down, applying suds to small sections of upholstery. Brush the area gently, remove the excess foam, and gently wipe the area with a clean, damp cloth. Move on to the next small section, and continue the process until the entire piece is clean.
Deep cleaning should be performed every one to two years.

Allow the material to dry completely.Before returning cushions or sitting on the furniture again, make sure it has completely dried. To accelerate drying time, clean your upholstery on a warm, sunny day, and consider setting up an oscillating fan in the room to keep air moving over the upholstery as it dries.
Cleaning With Solvents
Spot clean soiled areas.

For fabrics with an S or SW code, use a water-free solvent to clean your upholstery. With a clean cloth or towel, blot the solvent onto the upholstery in areas that are dirty or soiled. You can also use a soft brush to gently work in the solvent and remove dirt.

Popular products include solvents and dry cleaning solutions from Chemspec and KleenRite.
Only spot clean areas that are soiled.
Always use solvent-based cleaners in a well-ventilated area, never smoke nearby, and stay away from open flames.

Clean cushions fully.If areas on cushions require spot cleaning, it's best to clean the entire surface to ensure a uniform appearance.Apply the solvent with a clean towel and blot or brush the surface of the cushion.

Dry the cleaned area.Set up an oscillating fan so that it continuously blows fresh air over the upholstered surface.

Vacuum the furniture.To remove additional solvent and dirt, vacuum the furniture and cushions once the areas have dried fully.
Cleaning Leather Upholstery
Wipe down the upholstery.Combine equal parts water and vinegar in a bowl. Dip a microfiber cloth into the solution. Wring out the cloth to remove as much moisture as possible. Wipe down parts of the upholstery that need some minor cleaning. Use as little liquid as possible, as water can stain leather.

Apply a leather cleaning agent.

For areas that are more soiled and require a more vigorous cleaning, apply a small amount of leather cleaning product to a towel or cloth and gently rub the soiled area. Wipe away any excess cleaner and allow the spots to dry.

Alternatively, you can also make your own leather cleaner by combining equal parts lemon juice and cream of tartar. Work it into a paste, and apply small amounts of the paste to a clean cloth. Gently rub soiled areas with the paste. Wipe down any excess and allow the areas to dry.

Apply a leather conditioner.Conditioning products help keep leather soft and moist, and prevent it from cracking. Apply small amounts of conditioner with a cloth and wipe away any excess.
Keeping Upholstery Clean
Prevent fading.The most common cause of fabric fading is exposure to UV rays. You can help prevent this by positioning your furniture so it's not in the path of the sun, covering your furniture with a protective material, or using UV-protective blinds and drapes to keep the sun out.

Keep napkins or towels nearby.In case of spills, it's good to have cleaning products nearby to prevent staining. Be sure to use white or undyed towels or napkins to prevent dyes from leaching onto your furniture. Blot stains instead of rubbing them,and spot clean stains as necessary.

Vacuum regularly.

Dirt and dust can make your furniture look grimy, but regular vacuuming will help prevent this. Every two weeks, use a soft brush to brush dirt and oil loose around head and arm rests. Vacuum all upholstery surfaces, including cushions and crevices.

To deal with smells, sprinkle the upholstery with baking soda one night before bed and let it sit overnight. Vacuum it up in the morning.

Coat it with a fabric and upholstery protector.For messy, busy houses where furniture is prone to frequent staining, consider spraying your upholstery with a fabric protector that repels liquids and stains. Make sure the product is suitable for use with your upholstery code.
Community Q&A
Question

How do I clean car upholstery?
Unanswered Questions
What do you use for car ceilings?
Ask a Question
200 characters left
Include your email address to get a message when this question is answered.
Quick Summary
To clean upholstery, start by vacuuming it to get rid of any dirt and dust. Then, mix water and liquid dish soap in a bowl to make a spot treatment for stains. Once you've mixed the spot treatment, dip a cloth in the soapy water and gently rub the stains with it. Next, use a clean, damp cloth to wipe away any leftover suds and then let the upholstery air dry. To speed up the drying process, set up a fan and point it at the upholstery.
Did this summary help you?
Wear gloves when cleaning with solvents and harsh cleaning products.
Make sure you don't get water, cleaning products, or solvents on any wood or metal components of your furniture.
Always use damp, not wet cloths to clean upholstery, as water can leave stains and cause shrinkage.
Video: AMAZING Way To SUPER CLEAN The NASTIEST Upholstery
How to Clean Upholstery images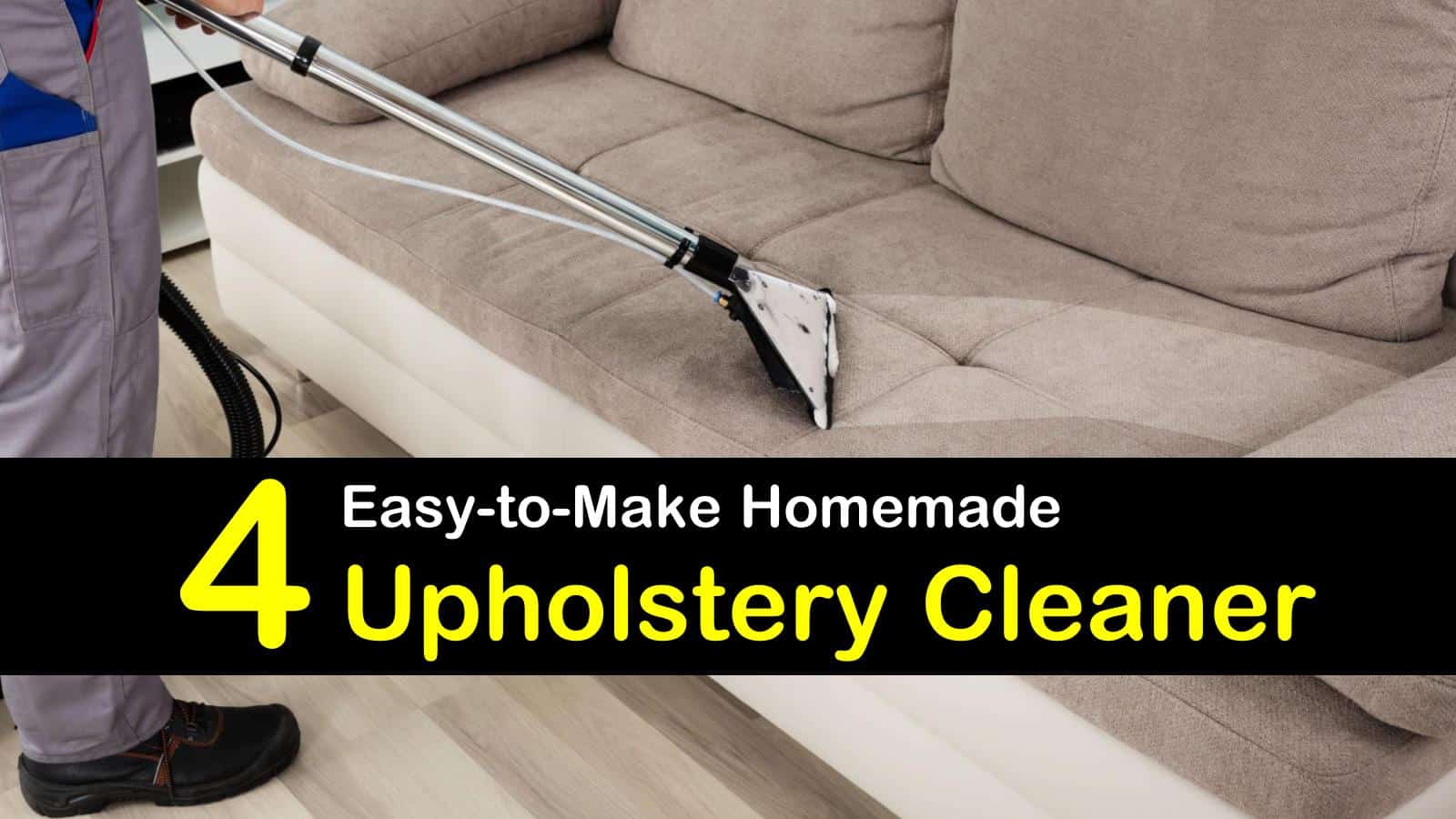 2019 year - How to Clean Upholstery pictures
How to Clean Upholstery forecasting photo
How to Clean Upholstery picture
How to Clean Upholstery new photo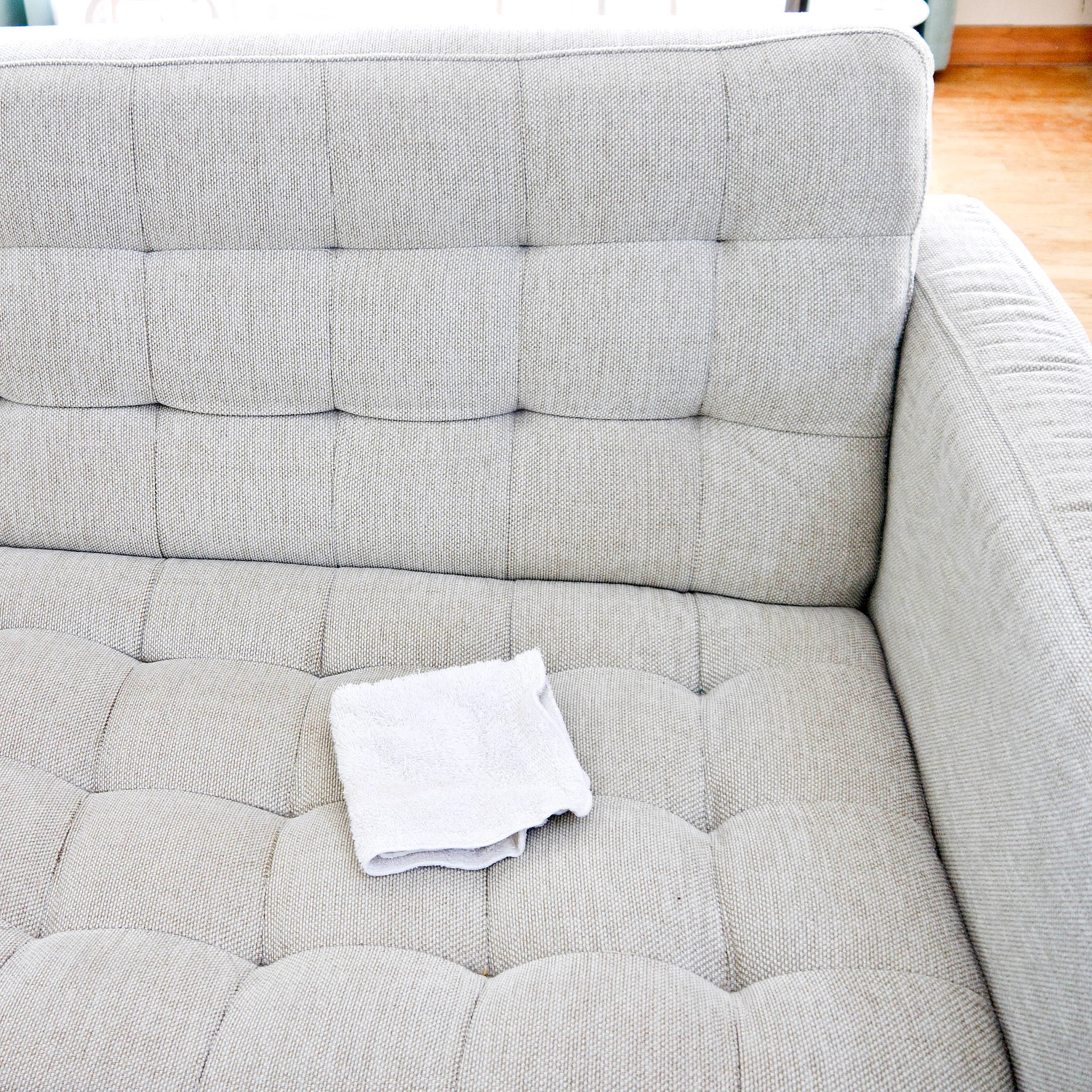 pictures How to Clean Upholstery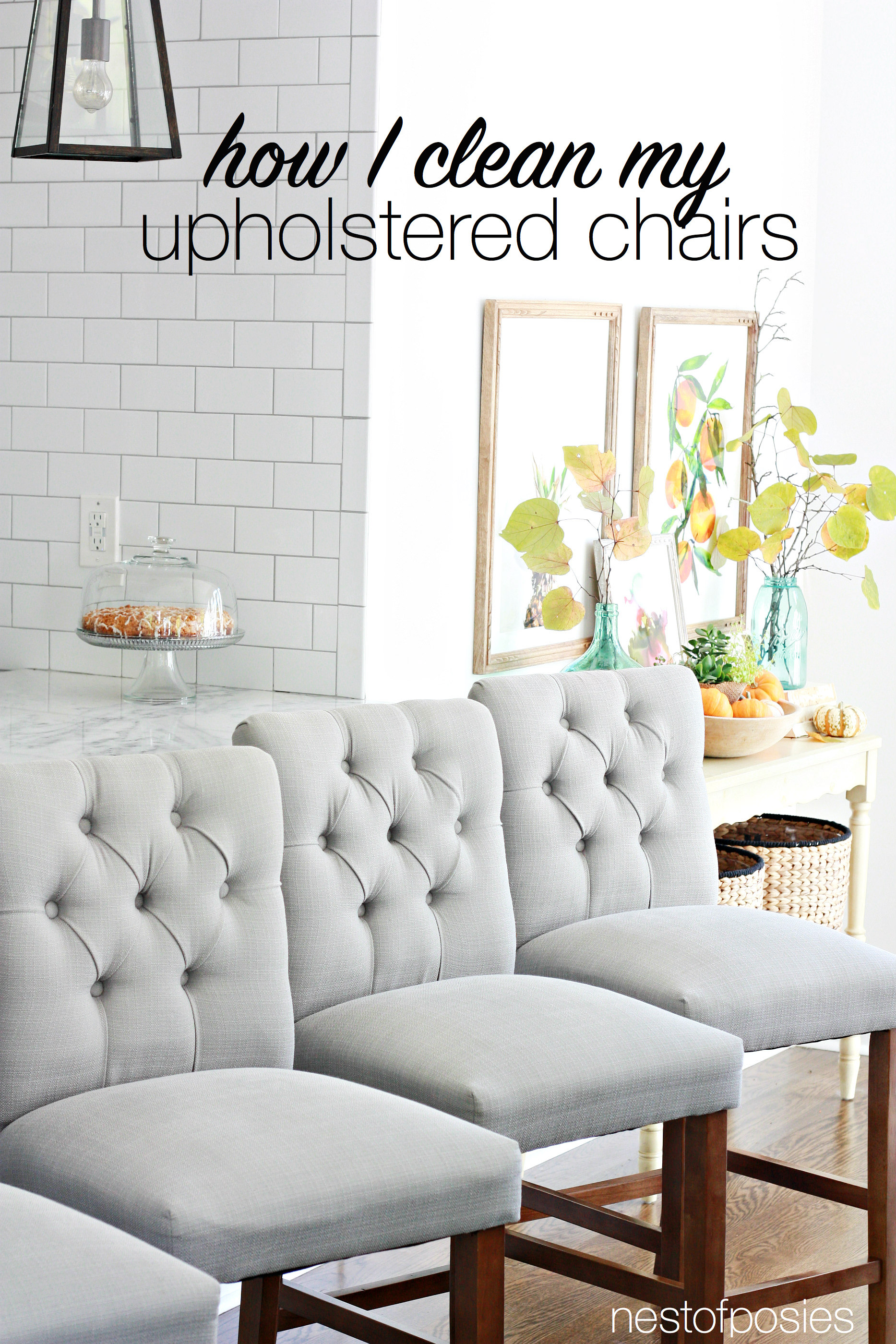 Watch How to Clean Upholstery video
Forum on this topic: How to Clean Upholstery, how-to-clean-upholstery/ , how-to-clean-upholstery/
Related News
The Duke and Duchess of Sussex just signed the lease on a Cotswolds home
Im Not Hibernating, Im Just Flaring
Here Are the Trendiest Baby Names for 2019
Sleep Debt is Real Heres The Right Way to Catch Up on YourSleep
Flu Cases Drop, But High Activity Still Reported
How to Diagnose Back Problems in Dachshunds
8 Best Pillows For Stomach Sleepers
How to Develop a Customer Focus
Other people have suffered from bloody tears with no obvious cause
How to Generate a TOC for a FrameMaker Document
How to Understand Your Health Insurance Policy
BAFTA Awards 2019: The Best Dresses on the Red Carpet
Date: 02.12.2018, 23:27 / Views: 45332
---