How to make a plasticine yellow puppy
Yellow puppy, which we offer to blind, small, playful, non-standard. He sits and smiles, raised up one black eye, and looks like a toy. This toy is to be made with your own hands, clay will allow you to realize any fantasy. Consider a detailed lesson.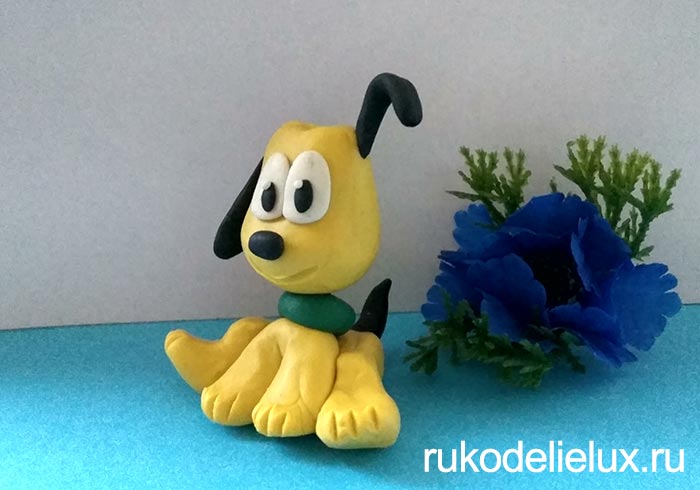 Yellow puppy from plasticine - how to do it yourself
Prepare for sculpting:
yellow plasticine as the main one;
black plasticine as an extra;
stack;
toothpick.
How to blind a yellow puppy step by step:
Since our plans include sculpting a yellow, unusual puppy model, we prepared just such a color of clay. A mischievous dog made by hand will sit quietly on its hind legs. In fact, the torso itself will not be done, but we will show the front and rear legs, we will bend the prepared sausages in a characteristic way, then we will fasten them into a single figure.
The head is desirable to make a large, even disproportionate compared to the trunk, then the figure will be charming and cartoonish. And one more important thing - eyes: big, smiling and naive, we will make them from white plasticine. Thus, the dog will be invented by us, unlike any particular breed.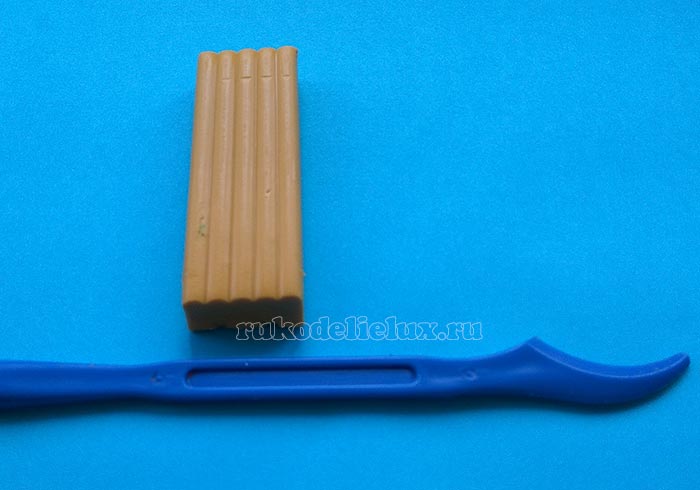 Make a big bowl for the head, 2 plump sausages of about the same size. These items will be yellow. Divide the prepared bar into 3 parts, then mash each separately in your hands, form the specified parts.
Doing balls and sausages will not cause any difficulties for anyone - these are the most simple and familiar details for young sculptors. Bend one sausage in the form of a horseshoe, and leave a second while straight.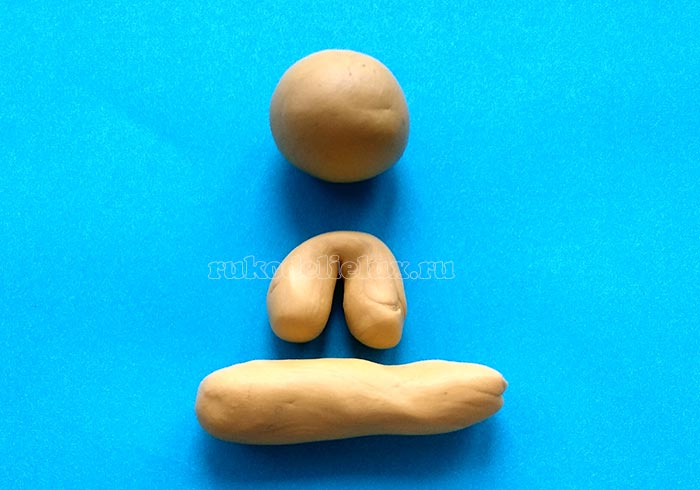 In the future, work will become somewhat more complicated. Carefully look at the photo of the appearance of all parts, to what state you need to modify them. Prepared previously yellow horseshoe make front legs. Press down on the lower parts with your fingers.
Bend the second sausage arc. Glue the back as legs, also press down the bottom.Make the head elongated. On the crown in the center of the head, push a dent in your finger, highlighting the outlines of a funny head.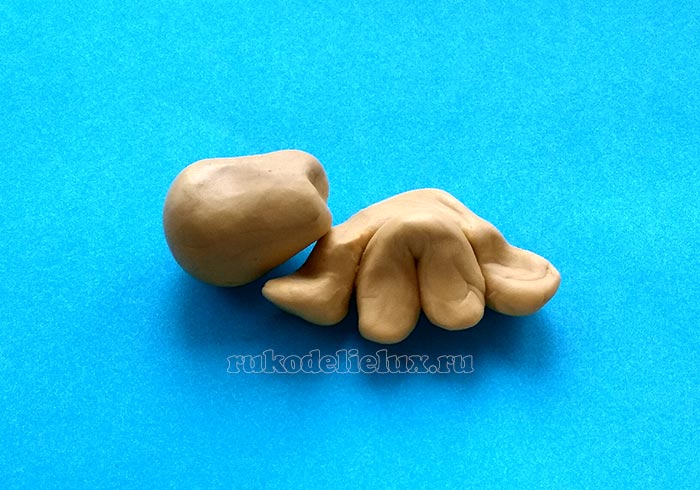 When the front and rear legs are attached, we can assume that we have received the lower part of the puppy figures. Up insert half a match. Prepare a set of additional parts from black plasticine: thin long ears, black nose. And also make cakes for big eyes.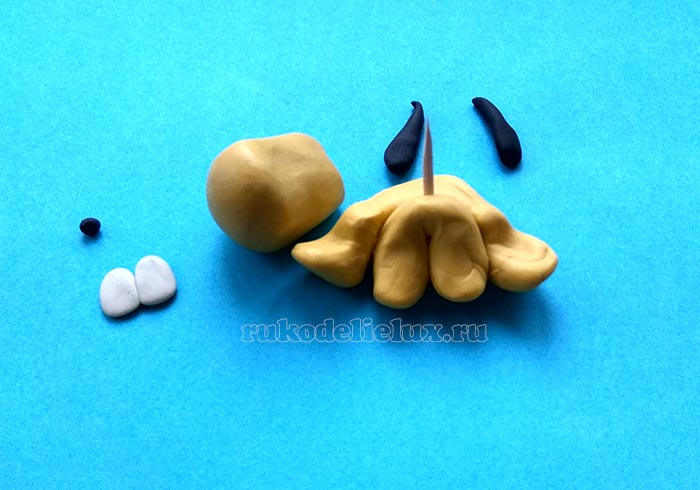 Put a black pill on the match. When in the future you put your head on the point, the black part will remain visible as a collar. Prepare a small black tail.
Eyes with pupils add to the head, there also glue the nose and cut out the mouth. To the head, glue the ears.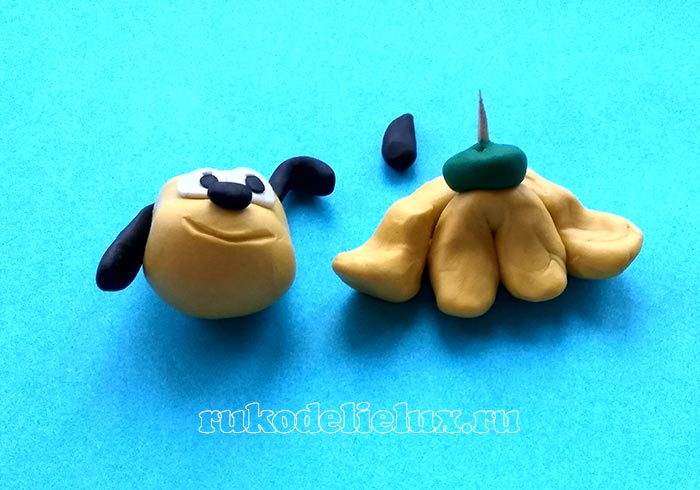 Connect your head with a craft. Funny yellow puppy ready. And to make it look even more unique, lift one eye up.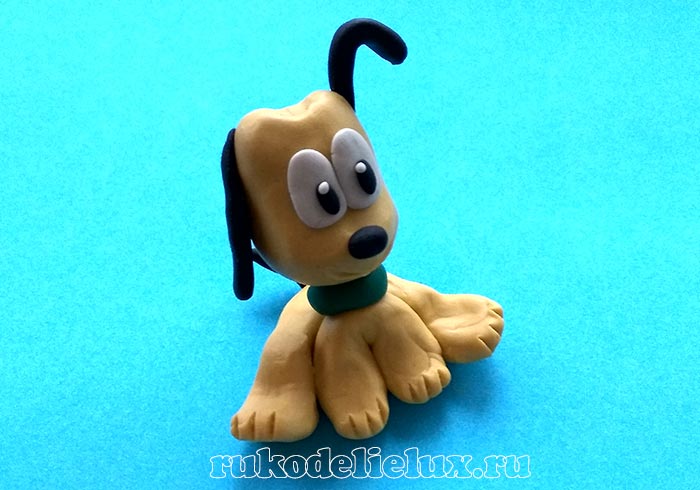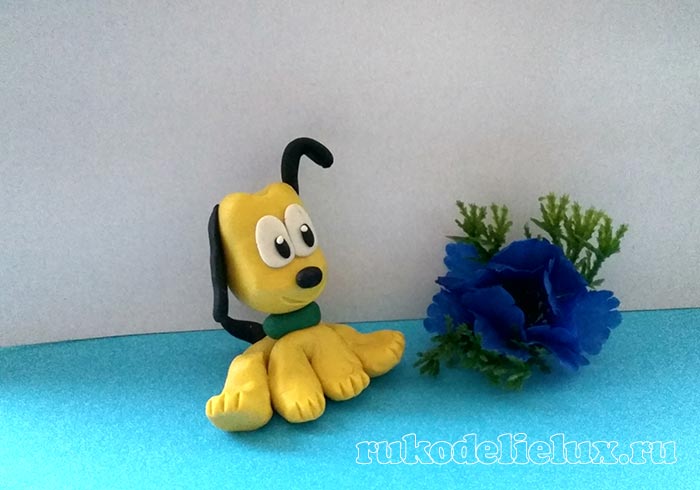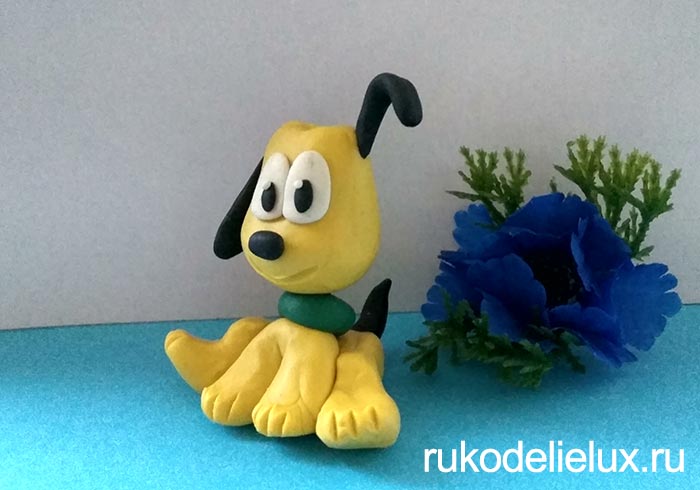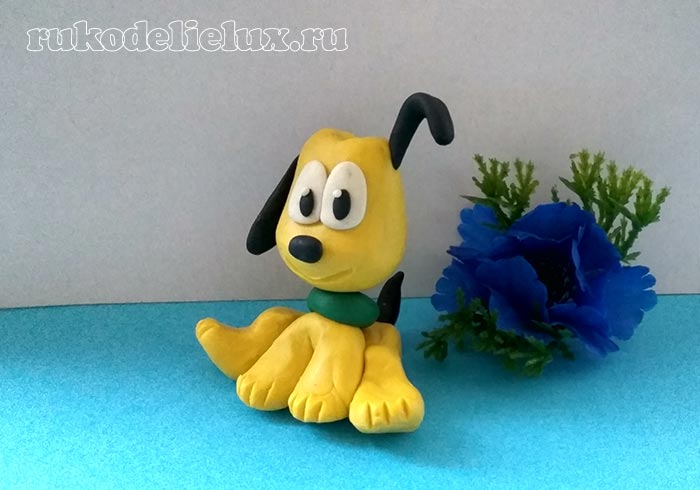 Interesting modeling with children can replace many useful learning lessons.Children will learn colors, geometric shapes, learn how to plan their actions to achieve a better result, and will be prone to tidiness and order, because you need to carry out small details clearly, and after work you need to clean up your workplace.
The author of the master class is Elena Nikolaeva.
Date: 08.10.2018, 18:50 / Views: 71475
Related News
Halloween drawings and applications
Knitting on the fingers is an interesting and very simple technique
The freezer will help where other means are powerless
Paper stars on the Christmas tree
New Year's applique of yarn